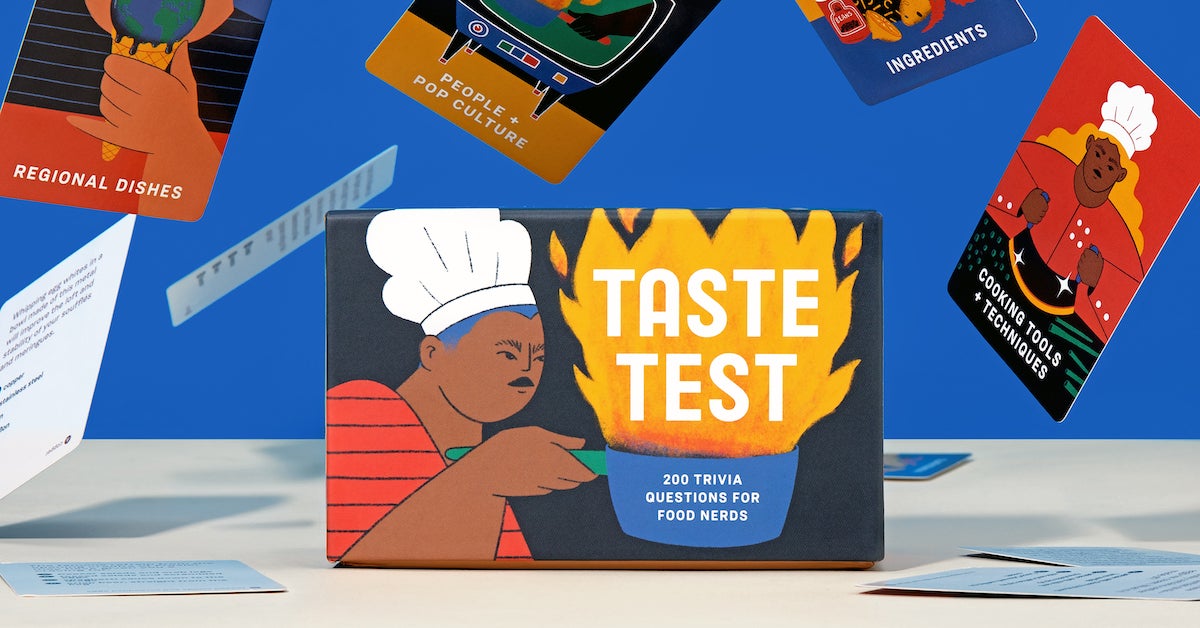 In what condition do you grow onions in Vidalia? What makes Spanish chorizo ​​red and Watergate salad green? What exactly is in egg cream?
These are just some of the questions that come up Tasting test, A new card trivia game we created with writer and journalist Max Falkowitz. The game is loaded with beginnings of conversations, colorful passages in the history of food, and utterances that will reinforce even the expertise of the most serious food geeks (seriously – even we were stunned). Think of it as a hybrid between a trivia game in a pub and a food tour of the country.
Max wrote about pork fat bread, harissa and clay for TASTE, and you may know him as a period guest on the site Podcast TASTE, Where he jumped in from time to time to answer pressing food questions. In the taste test, he turns his knowledge of food into a game that will leave you sitting around the table for hours after finishing your next big meal, in turn asking questions and keeping a score.
This is a perfect gift for the best cooks in your life, for those who know the competitive tools, and even for the college kids who just bought their first iron pan.